LET'S FUNDRAISE
& MAKE A COLORFUL DIFFERENCE!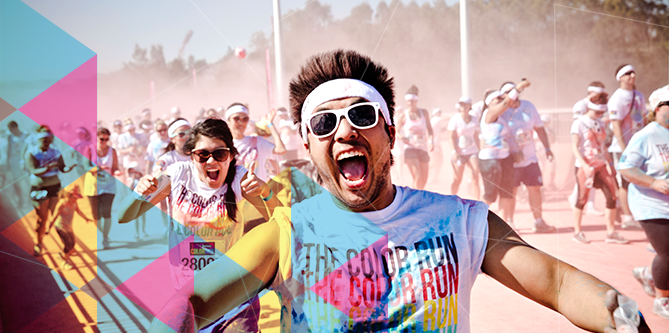 The Color Run
Canberra
THE HAPPIEST 5K ON THE PLANET!
The Color Run is a Global phenomenon coming to your town!

The Happiest 5K on the Planet is staged all around the world and is the world's largest running series. Founded in January 2012 as an event to promote healthiness and happiness by bringing the community together, The Color Run made over 2 million new colourful friends in 2013.

We can't wait to welcome you to The Color Run family in celebrating life, community, individuality and giving back to the causes you care about.

Why not make a difference and run for a charity? Get your family, friends, colleagues, team mates and anyone else you know who likes to have fun and start fundraising for your chosen charity.

Click 'Start Fundraising' to create your page, and don't forget to share it with everyone you know!

Join the Canberra 2018 Color Run at Stage 88, Commonwealth Park on Sunday 25th Feb 2018, 8am start.